the 2017 Ars Necronomica Exhibition,
Wonders of the Visible Weird, August 16-31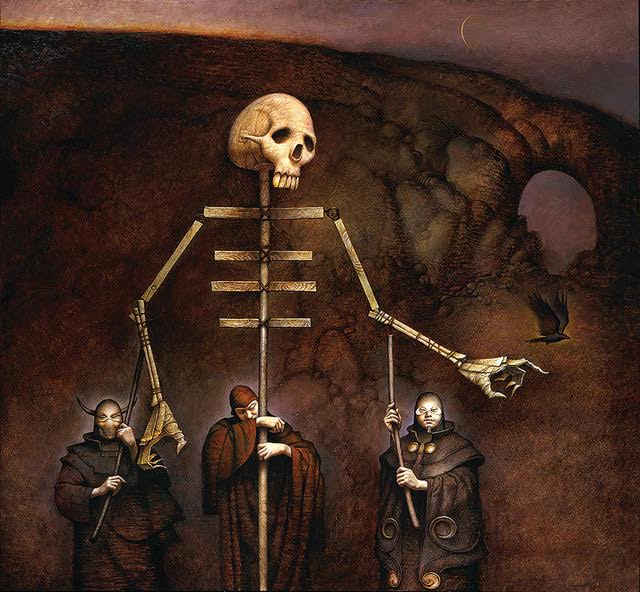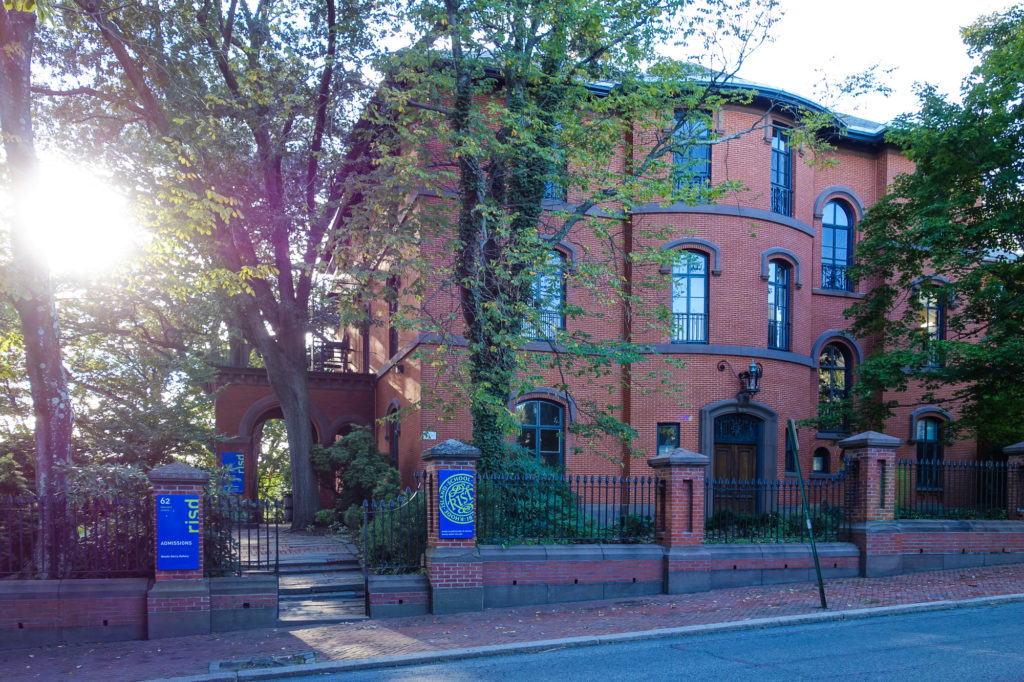 NecronomiCon Providence and the Lovecraft Arts & Sciences Council are pleased to present Ars Necronomica: Wonders of the Visible Weird, a group exhibition, at the Woods-Gerry Gallery at the Rhode Island School of Design, 62 Prospect Street, Providence.
The show will run from August 16 through August 31, with an opening reception the evening of Thursday, August 17 from 6:00-8:00pm.
Gallery hours: Monday to Saturday 10am – 5pm and Sunday 2 – 5pm
Wonders of the Visible Weird features paintings, prints, sculptures, and illustrations by more than seventy contemporary artists who explore the themes of weird fiction and cosmic horror, inspired by the works of Providence-born writer H. P. Lovecraft and other authors and artists of Weird. The exhibit showcases new and upcoming artists as well as new or rarely seen works by many of the established artists who have put form to the unnameable and indescribable for decades.
The Wonders of the Visible Weird manifests itself this August 16-31 – we hope to see you there!
2017 Artist Guest of Honor:
John Jude Palencar
Palencar is a prolific artist and illustrator whose work appears on the covers of books by H. P. Lovecraft, Christopher Paolini, Marion Zimmer Bradley, Stephen King, J. R. R. Tolkien, and dozens more. In 2008, he was the recipient of the Grand Master Award from the prestigious Spectrum Fantastic Art Council. Blending realism that calls Wyeth to mind with his own unique manner of strangeness, Palencar is one of the most celebrated American illustrators and artists in the field of contemporary speculative fiction.

2017 Featured artists:


Herve All
Samuel Araya
Martin Astles
Sara Bardi
Alex Barton
Jerome Bertrand
Steven Russell Black
Matteo Bocci
Joe Broers
Alan Brown
Mike Bukowski
Clayton Cameron
Curt Chiarelli
Joseph Curwen
Jeanne D'Angelo
Jason Eckhardt
Bob Eggleton
Dave Felton
Fufu Frauenwahl
Sam Gafford
Marcelo Gallegos
Stephen Gervais
Daniel Gorringe
Brett Gray


Nick Gucker
August Hall
William B. Hand
Tomas Hijo
Patrice Pit Hubert
Michael Hutter
Matthew Jaffe
Justine Jones
Lee Joyner
Mike Knives
Robert Knox
Kurt Komoda
Serhiy Krykun
Dean Kuhta
Andrew Labanaris
David LaRocca
Jennifer Hrabota Lesser
Ryan Lesser
Karen Main
Josh McAlear
Mitch McArtor
Drew Meger
John Kenn Mortensen
Brian Mullen


Jim Pavelec
Nina Pluska
Gage Prentiss
Mani Price
Liv Rainey-Smith
Rosie Read
Svenja Ritter
Christina Rodriguez
Rick Sardinha
Jon Sideriadis
Skinner
Michelle Souliere
Jason Bradley Thompson
Engin Ümer
Lupe Vasconcelos
Jacob Walker
Bryan Ward
Grace Whatley
Allen Williams
Stephen Wilson
Alisdair Wood
Josh Yelle
Eric York
The joey Zone

Ars Necronomica: Wonders of the Visible Weird
August 16-31, 2017; Opening reception: August 17 6 -8pm
Gallery Hours: Monday – Saturday 10am – 5pm; Sunday 2-5pm
Woods-Gerry Gallery
The Rhode Island School of Design
62 Prospect Street, Providence, RI 02906
Gallery Tel.: 401-454-6141
The Ars Necronomica 2017 curatorial committee – Brian Mullen, The joey Zone, Nick Gucker, Gage Prentiss, Michelle Souliere

 Click here for a selection of photos from the 2013 and 2015 Ars exhibitions

Important details for selected submissions:
*Artists will be responsible for shipping and expenses related to submission of selected works.
* Selected works should be carefully packed, insured, and shipped to the exhibition's official framer or to the Ars curatorial board for arrival no later than July 10 unless otherwise arranged.

*All art must be professionally framed and matted, ready for proper display, or separate arrangements should be made for framing at our framer, Preservation Framer.
*Any selected art being shipped unframed must be sent to the framer accompanied by a fully completed printout of our Artist Info Sheet (provided after acceptance). This relays information between all parties to avoid any confusion. 
*Any art that is being shipped already framed should be followed by an email of a high resolution photo of the work suitable for printing. If not, the work may not be included in the eventual exhibition catalog.
Please note there is only one art show location this year, at RISD's Woods-Gerry Gallery. We may have a display of the prints at the convention merchandise area to help promote the show and sales but the framed version will remain in the gallery show. 
With love,
The ARS NECRONOMICA 2017 Team