Atmosphere, not action, is the great desideratum of [the] weird
-H.P. Lovecraft
The Lovecraft Arts & Sciences Council presents:
ARS NECRONOMICA 2015:
A NecronomiCon Providence Event,

August 11 – September 4
Visit the Facebook event page!
Exhibition One, Providence Art Club (9 Thomas St. 02903)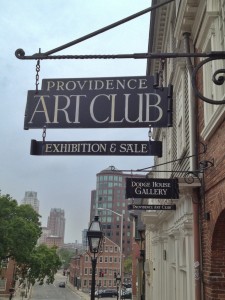 The Legacy & Future of H.P. Lovecraft in the Visual Arts
– with –
Artist Guest of Honor: John Coulthart
–and–

Herve All
Paul Barton
Nick Blinko
Matteo Bocci
Michael Bukowski
Clayton Cameron
Santiago Caruso
Curt Chiarelli
Jeanne D'Angelo
Daupo
Julian De La Garza
Jason Eckhardt

Bob Eggleton
Dave Felton
Fergal T. Fitzpatrick
Stephen Gervais
Jay Gidwitz
Seldon Hunt
Matthew Jaffe
Claire Kelly
Mike Knives
Robert H. Knox
Paul Komoda
Allen Koszowski

Kendra Leeks
Paul Lyons
Jason McKittrick
Lee Moyer
Erminio Pinque / Big Nazo
Gage Prentiss
Rick Sardinha
Sexual Youkai
Jon Sideriadis
Skinner
Allison Sommers
Tetsunori Tawaraya
Josh Yelle
–
–
– and The RI Eerie Show, featuring Providence Art Club members –

Gail Armstrong
Reenie Barrow
Angel Dean
Lorraine Hynes

Bonnie Jaffe
Marc Jaffe
Shawn Kenney

Audrey Monahan
Myron Taplin
T. Michael Tracy
–
Exhibition Two, Julians on Broadway (318 Broadway 02909)
The Legacy & Future of H.P. Lovecraft in the Print
–with–

Mike Conrad
Matt Davis
Brian Elig
Dana Glover

Nick Gucker
Stephanie Johnson
Serhiy Krykun
Abigail Larson
Ogmios

Liv Rainey-Smith
Steve Santiago
Cyril van der Haegen
The joey Zone
–
A Statement of Purpose:
Howard Phillips Lovecraft's creative vision details an empty, materialist universe, unsympathetic to human aspiration and spiritual belief through purple literature that shivers with weird neuroses, fatally pathological curiosity and catachrestical impressionism. This universe is populated by a pantheon of ancient, cosmic beasts so alien and incomprehensible to the human mind that they can be only described as a pastiche of fearsome creatures both terrestrial and mythical, a sort of protoplasmic pareidolia. In the instance of what is perhaps his most widely known creation, Cthulhu, the dreaded thing from the stars, Lovecraft reminds us that, having gone mad from the sight of the thing, his narrator's description, while imprecise, is not "unfaithful to the […] general outline of the whole."
Beyond his portraits of hidden terror, Lovecraft has also been acknowledged as the godfather of collaborative creative culture. Though not operating formally as a collective unit, he actively corresponded with contemporaries Clark Ashton Smith, Robert E. Howard, Robert Bloch, Frank Belknap Long, Henry Kuttner, and Fritz Leiber, a group now referred to as the "Lovecraft Circle," with whom he shared ideas and narrative elements.
It is in this tradition of collaboration that we continue to honor the legacy and life of a literary iconoclast. Ars Necronomica 2015 is an exhibition of contemporary and historical fine, commercial, and outsider art that further redefines H.P. Lovecraft with an unrivaled collection of work from international and regional sources. This survey will showcase and build upon the existing patina through explorations in popular culture and the visual arts.